Here is yet another case the reminds me that I need to practice what I preach more. Patient came in with #5 fractured and wanted 3 implants, should have done guided but did it free hand instead. As a result of #4 was a little off axis, so the perfect case for custom abutments. I could have done screw retained, but TBH I really wanted to test out the VHF mill on titanium instead of a screw retained Emax, which I will show a few over the next few weeks. Planned by Jacob Farber in 3Shape.
Had to laser the tissue around #I 5, the titanium blanks run about $30 from DESS or NT Trading and the Emax about $28 a block. Although the crowns are lighter in shade, we want to either whiten up her front teeth or so some veneers. All in all I thin we got a good end resilt.
We are doing a CEREC Live Patient Implant Course in Phoenix where we will cover CEREC Guide 2, Scanning with Scan Posts for Abutments and Crowns, as well as demoing full arch scanning with Primescan and Digital Dentures! Feb 20-22 2020. If you are a Trios user we can adapt the hands on for you!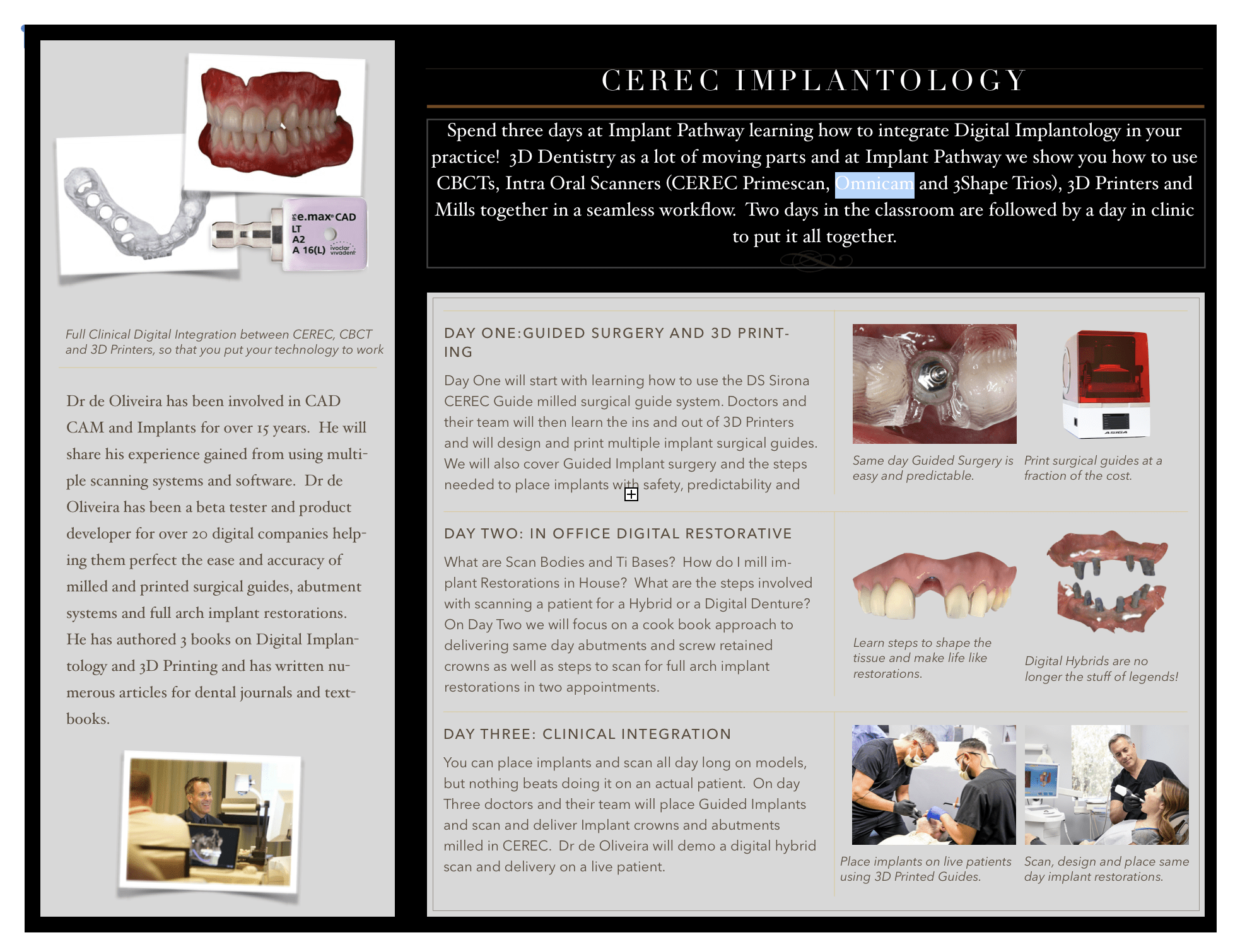 If you want to know how to make guides, aligners, digital dentures and more, come to a 3D Printing party!! Dec 13-14 in Minneapolis!!
https://www.eventbrite.com/e/dental-3d-printing-party-minnesota-tickets-68513003237