Its been fun seeing just what you can scan with CEREC Primescan! If you have tried to scan a denture in Omnicam, you know the frustration! To date, the best way to do a digital denture is to do a border molded impression within the patient's existing denture, using the teeth of the denture for the buccal bite. In this case, I tried to scan the patient's edentulous ridge too, but in general you won't get the borders you wold get with an impression. Call the denture the upper, take the lower and buccal bite, and call the ridge "Gingival Mask". You may need to use 3 point matching shown below. If you wanted to use the actual gums, I would have your lab match them up, but you will need to at least start the matching process to get an STL.
Here are the images in the Image Catalog:
The final denture was milled in two pieces from Burbank Dental. Fits great, inserted last week and so far no adjustments!!
We are doing a CEREC Live Patient Implant Course in Phoenix where we will cover CEREC Guide 2, Scanning with Scan Posts for Abutments and Crowns, as well as demoing full arch scanning with Primescan and Digital Dentures! Feb 20-22 2020
https://ea288.infusionsoft.com/app/manageCart/showManageOrder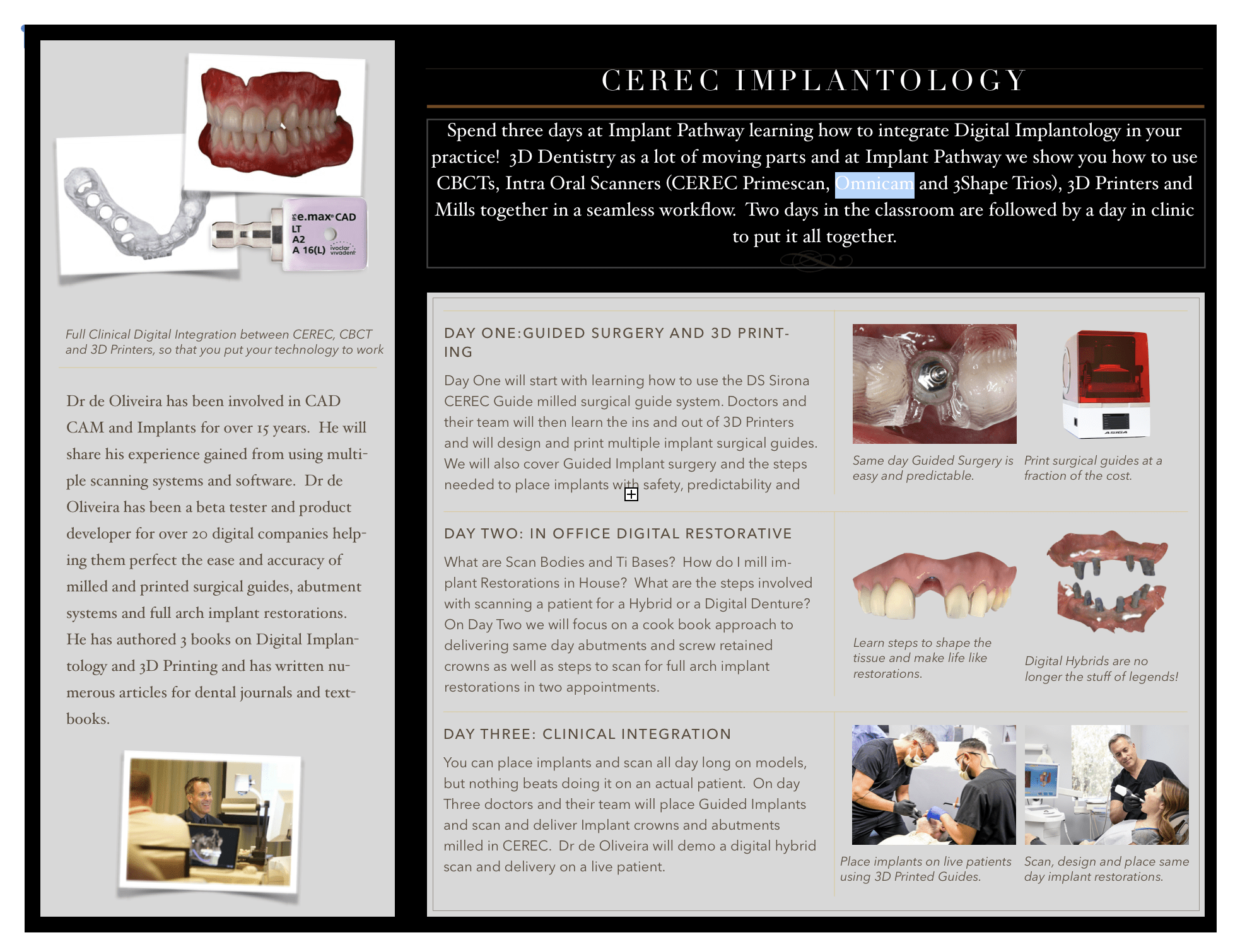 If you want to know how to make guides, aligners, digital dentures and more, come to a 3D Printing party!! Dec 13-14 in Minneapolis!!
https://www.eventbrite.com/e/dental-3d-printing-party-minnesota-tickets-68513003237