One of the goals about me volunteering at Brighterway (a dental clinic that serves a homeless clinic as well as treats low income vets and families) is to work out a full digital workflow for hybrids. To date the literature is almost non existent on if we can get hybrids to fit off of a simple intra oral scan. After scanning about 30 arches we found that yes, you can, but the fit is unpredictable, some fit some don't. Enter Photogrammetry. For those, like me, who didn't know what that was, the name of the game in Intra Oral Scan accuracy is to limit the number of scans you take. Most hybrids are done using custom trays and luted jigs through a process called the Corrected Cast technique. But that is super expensive and requires multiple visits. We want to limit this to two: One to scan and one to deliver. Well, looks like we found a winner with Imetric 4D. In the process a soft tissue scanner was taken with an IOS, in this case 3shape and a second extra oral scan is taken with these dominos with the Imetric 4D system. Imetric acts like a desktop scanner, only taking a few images outside of the mouth. The Photogrammetry scan only records implant position.
The patient's bite was captured by taking a pre-op scan of a converted denture and the scans were merged in the Imetric software and exported to ExoCAD where Burbank Dental designed these PMMA hybrids.
I was completely blown away by the fit and occlusion of these. Burbank did a beautiful job. Zero and I mean zero adjustments and completely passive. The midline will be adjusted in the final Pekkton prothesis! Love this combo!!
Its sexy to do hybrids in only two appointments, but the more I do, the more important it is, to me to do them in 3 for this reason. The PMMA hybrid was just showing too much gums, so we had Burbank change the design and move the occlusal plane and thus, the gums, more up towards the maxilla. Final in zirconia. Super passive fit as tested in the one screw test and evident in the following pan.
Here is the pan:
Here is the bite in action, and if you compare it to the PMMA, less gingival display.
Dude is happy!! Nice to give back to the vets!
We are doing a CEREC Live Patient Implant Course in Phoenix where we will cover CEREC Guide 2, Scanning with Scan Posts for Abutments and Crowns, as well as demoing full arch scanning with Primescan and Digital Dentures! Feb 20-22 2020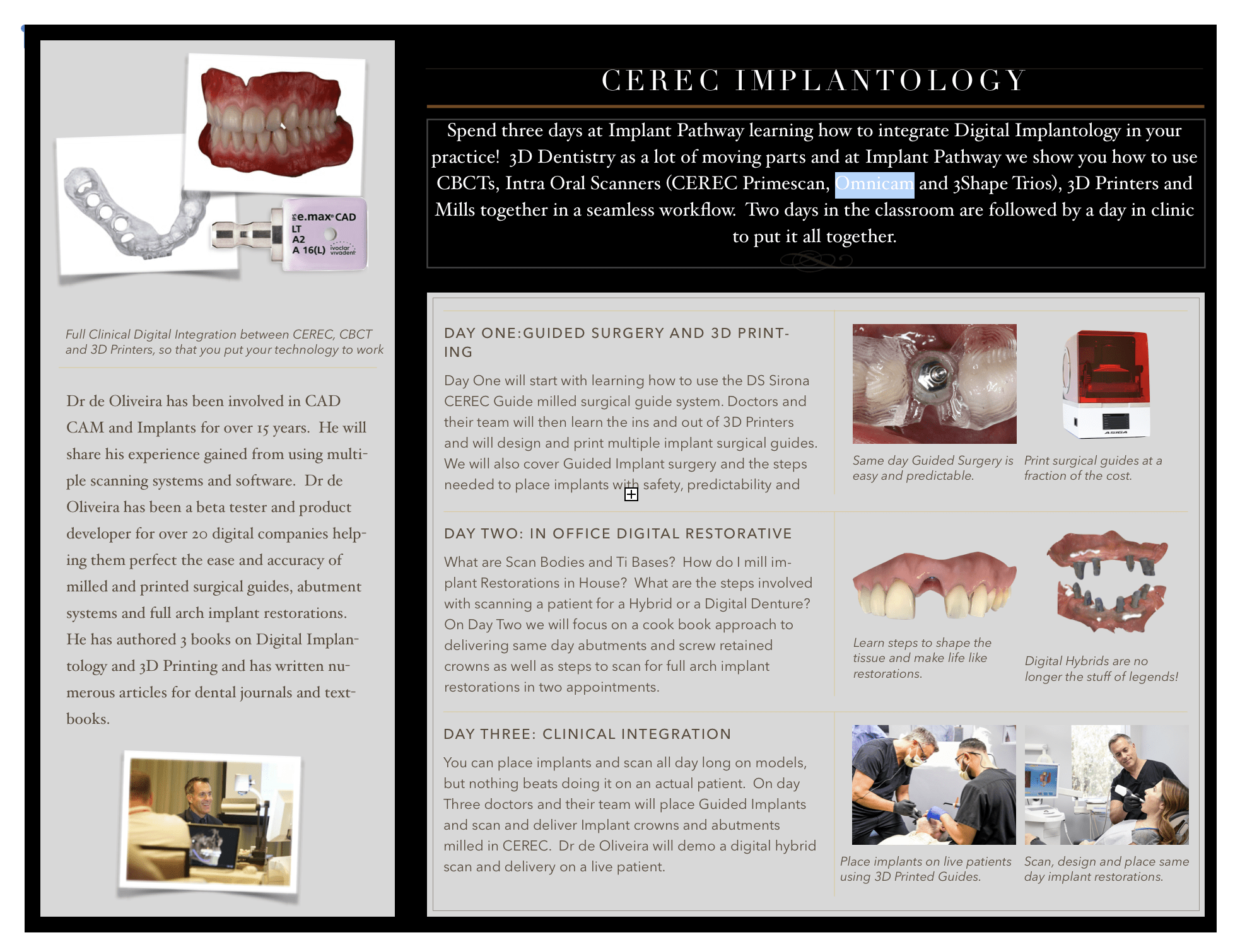 If you want to know how to make guides, aligners, digital dentures and more, come to a 3D Printing party!! Dec 13-14 in Minneapolis!!
https://www.eventbrite.com/e/dental-3d-printing-party-minnesota-tickets-68513003237